CPA Praying Together 16.07.20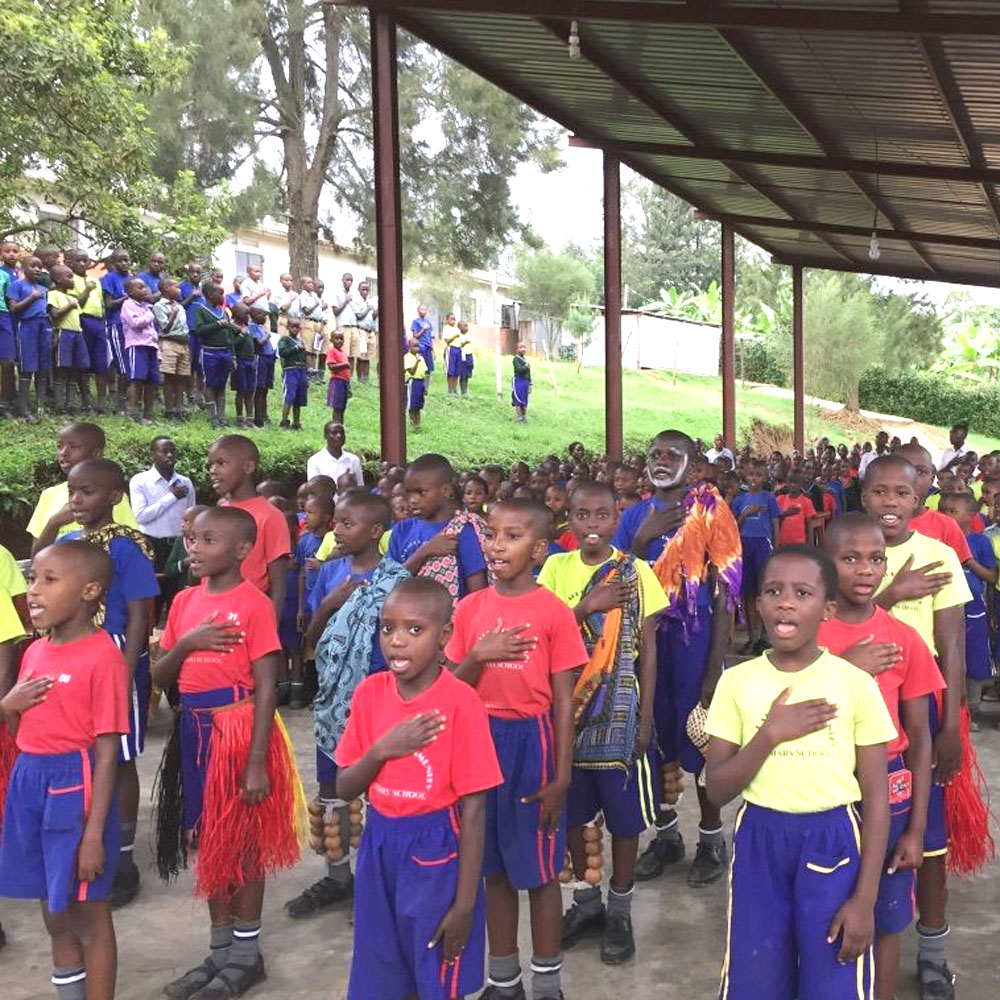 Please join us and feel free to pass on to friends
Jehovah Shalom, Lord of Peace, we pray for those currently living in isolation and fear. May they know your presence in their isolation, your peace in their turmoil, and your patience in their waiting. Prince of Peace, you are powerful and merciful.
In these unprecedented times in which we are living, feel free to use this slightly longer update to help you pray for our friends in Africa.
A recent report from our partners in North Kigezi Diocese Uganda, revealed many reasons to give thanks, but equally gave a stark reminder of the plight in which families find themselves, made harsher by the Covid-19 pandemic. A lady from one household, supported through the School Scholarship Scheme, reported how difficult it is with the children all at home, especially as she has no income from her small business to feed them because of the 'lockdown'.
We are thankful for the overwhelming generosity that has allowed 409 emergency food relief parcels to go out to some of the most vulnerable households in the Diocese.
These include:
Families headed by widows.
Households with 7 or more members that have no or little income.
Those whose crops were destroyed due to hailstorms or heavy rain.
Those who have no land of their own to farm and are not being hired because the landowner has no income with which to pay them.
Please continue to pray for Bishop Benon, his staff team and the social workers who are coordinating the distribution alongside local church leaders. Pray that those right on the very edge will not be overlooked, and this act of kindness from the church would enable them to make new contacts in the community, especially those in need of help.
We would appreciate prayer as we plan to supplement the Emergency Food Parcels with seed distribution, which would allow families to plant as soon as appropriate and give a measure of self-sustainment as the year progresses.
Please pray for wisdom for the country leaders, as many reports suggest that the worst is yet to come for the continent:
John Nkengasong, head of the Africa Centre for Disease Control and Prevention (CDC), said new cases were up 24% in Africa in the past week. "The pandemic is gaining full momentum," he told a virtual news conference from Addis Ababa.
Data from governments and the World Health Organization showed that as of 9 July, Africa had 512,039 confirmed Covid-19 cases, with 11,915 deaths. Egypt, Nigeria, South Africa, Ghana, and Algeria accounted for 71% of infections. There are fears that a lack of testing and a reluctance among some states to share information has hidden the true spread of the virus on the continent.
Please continue to pray for the Komamboga children and their families in lockdown in Kampala. They really value your support in this way.
May El Shaddai, the Lord God Almighty, who loves us, protect us and our African friends.
May Jesus Christ His Son, who died for us, save us.
May the Holy Spirit, who broods over the chaos and fills us with his presence, intercede for us and in us, for others at this time.
Amen.
Thanks for praying with us