The air was hot and still. It was 4am and pitch black.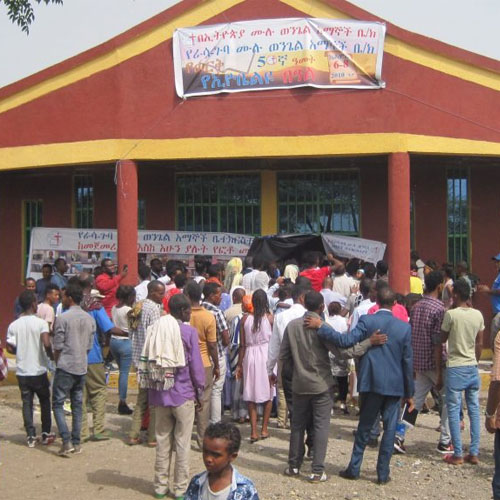 The town dogs had stopped barking and the donkeys were silent. Nothing disturbed the hot air in the house apart from the rats under our bed and Paul Quincey's gentle snoring… Then… "Good Morning Sefi Beret"! The Muslim call to prayer blasted out across the town at ear shattering volume. PQ was no longer snoring! An hour later it was the turn of the Orthodox Christians, who continued until 7am. A brief moment of quiet and then it was the turn of the Mulu Wongel (full Gospel) Church to sing and preach until dusk.
Thus the dusty town of Sefi Beret welcomed the third day of celebration of the 50th anniversary of the founding of its church.