Kabalagala – Ugandan Banana Pancakes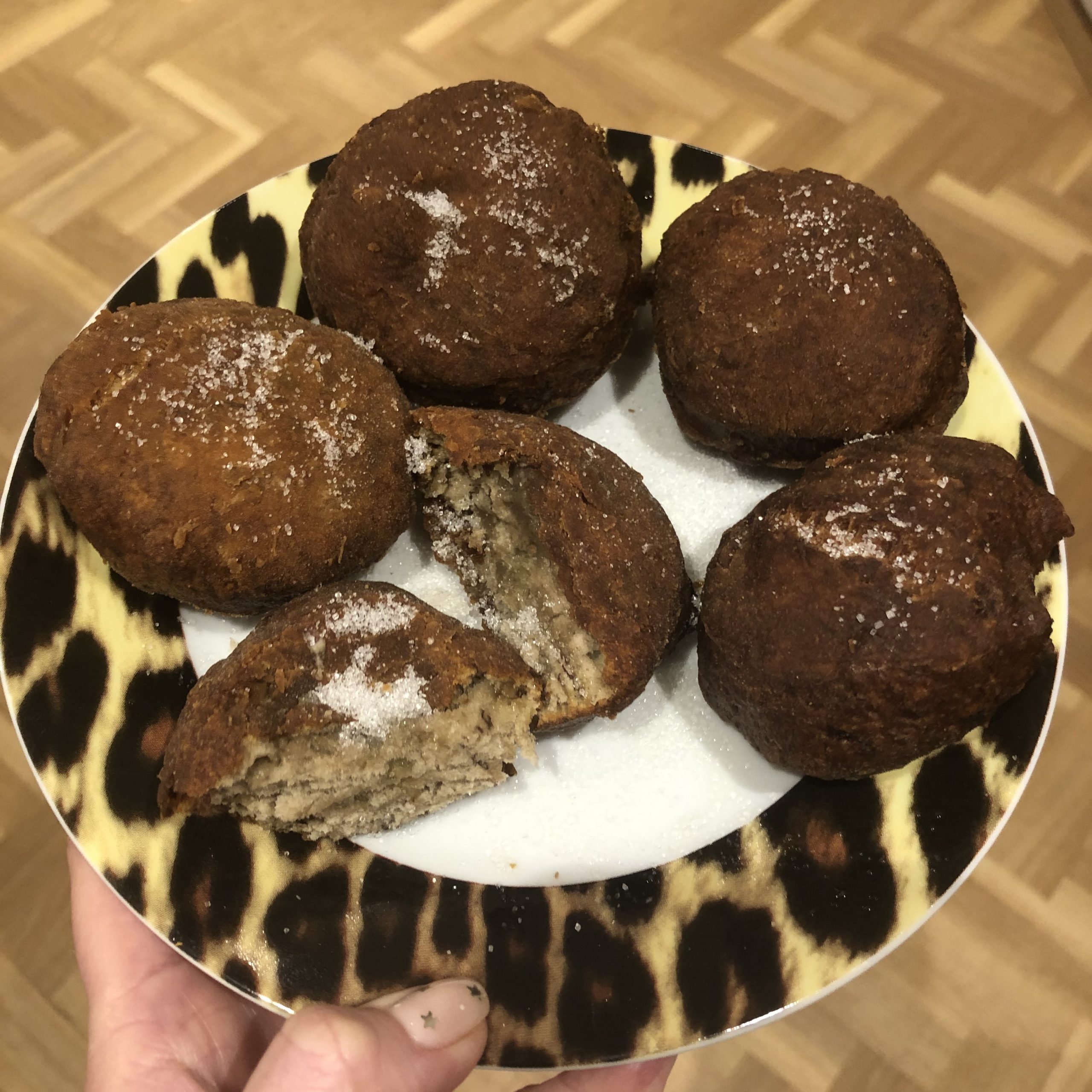 Kabalagala – known locally as kabas – are traditional Ugandan pancakes, although, deep fried, they look more like a banana doughnut.
Traditionally kabas are made with cassava flour and pepper powder, however we've used plain flour, and have also added sugar for those with a sweet tooth.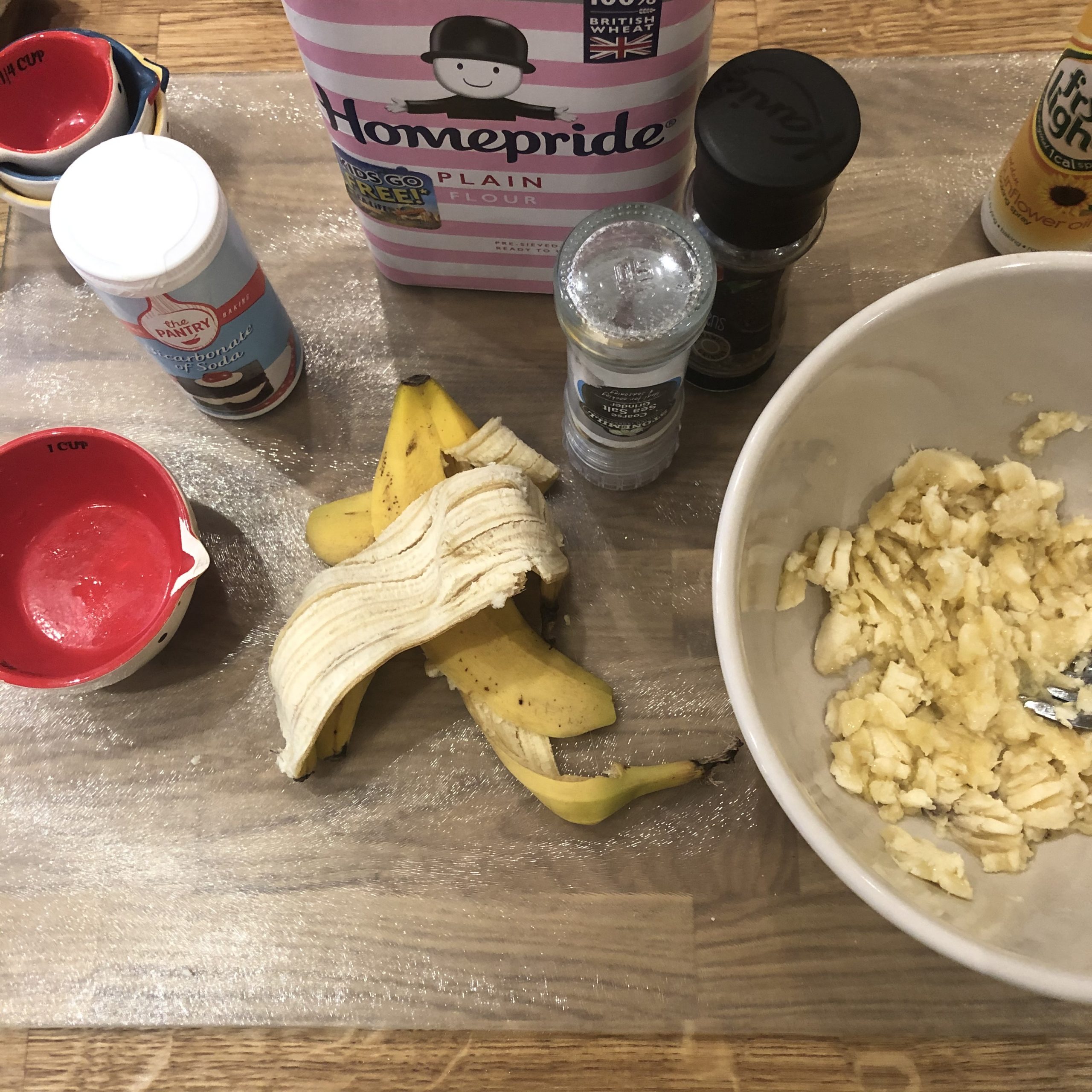 After you've mashed your banana (the riper the sweeter), mix the flour, sugar bicarbonate of soda, and salt together, and add it slowly to the banana until you have a dough. Dust a work surface with flour, and roll out the dough so it is no more than 2cm thick (make sure the dough isn't sticky!). Then cut out discs using a glass or a cookie cutter.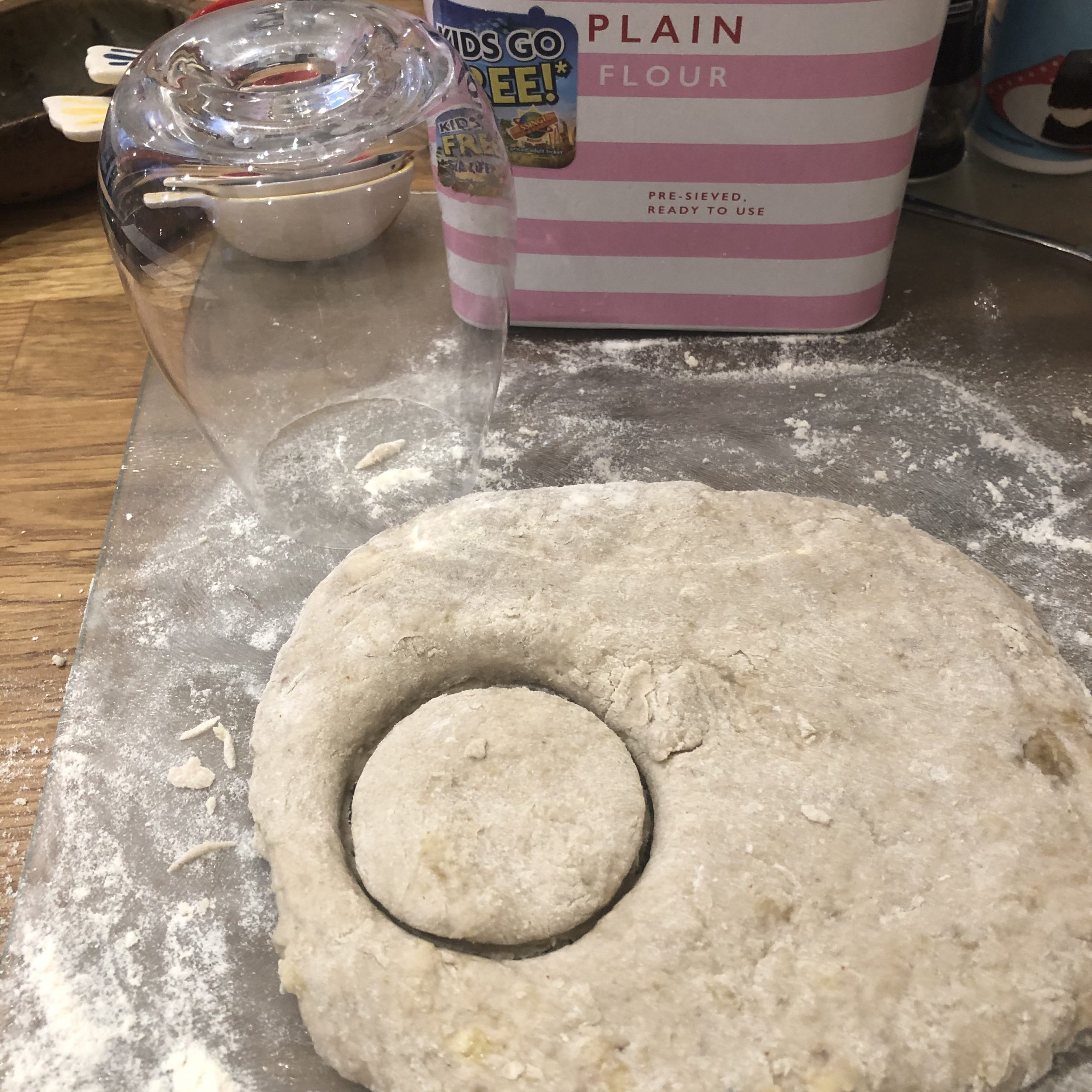 Heat the oil over a medium heat, and when it's warm enough – you can test this by dropping in a tiny bit of dough into the pan, and it will rise to the top – carefully drop the pancakes in, and cook until a dark golden brown. Remember the thicker you cut the discs, the fatter the pancakes will become, so don't take them out too soon, or they might not be cooked through.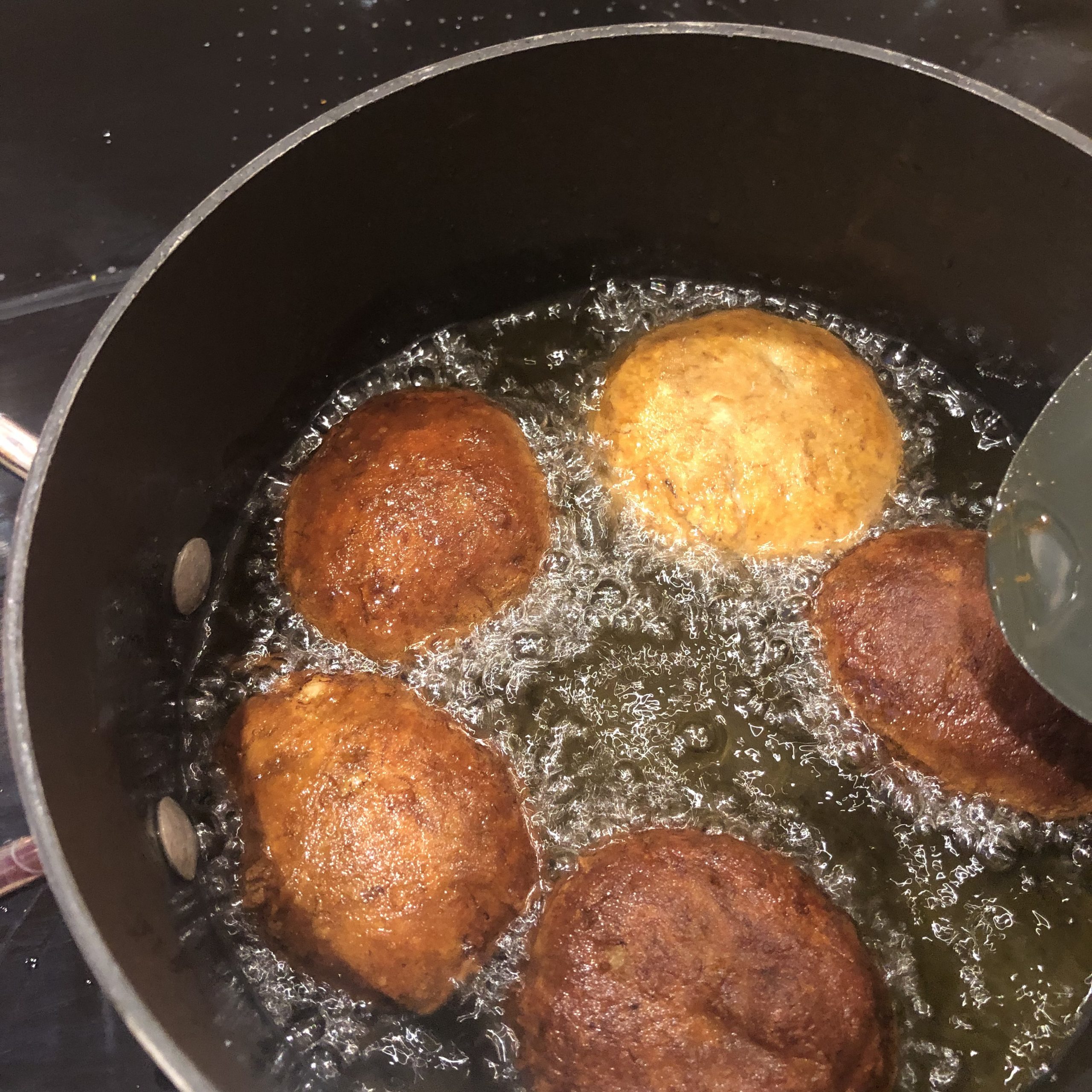 Sprinkle with sugar and serve. You can have them for any meal, but we had ours as an afternoon snack with a hot drink.
Kabalagala – Ugandan Banana Pancakes
A yummy, traditional Ugandan recipe.
Ingredients
2

Large bananas

2-3

cups

Plain flour

pinch

salt

1

tsp

Sugar

1/4

tsp

baking powder

Vegetable Oil

for deep frying

Extra Sugar

For dusting
Instructions
Peel and mash the bananas in a large bowl

Mix flour, salt and sugar together in a separate bowl

Gradually spoon the flour mix into the mashed banana and mix until it turns into a dough

Dust a work surface with flour, and kneed the dough ensuring it is not sticky

Roll the dough out until it's approximately 2cm thick. Using a biscuit cutter or a glass, cut out round discs until the dough is all used.

Heat oil in a deep ban over a medium heat (to check the oil is hot enough, drop a tiny piece of dough in the oil and watch it to rise to the top!)

Fry pancakes in small batches until they are a rich golden brown - don't take them out early or they might not be cooked through!

Remove to a plate, and sprinkle with sugar
Notes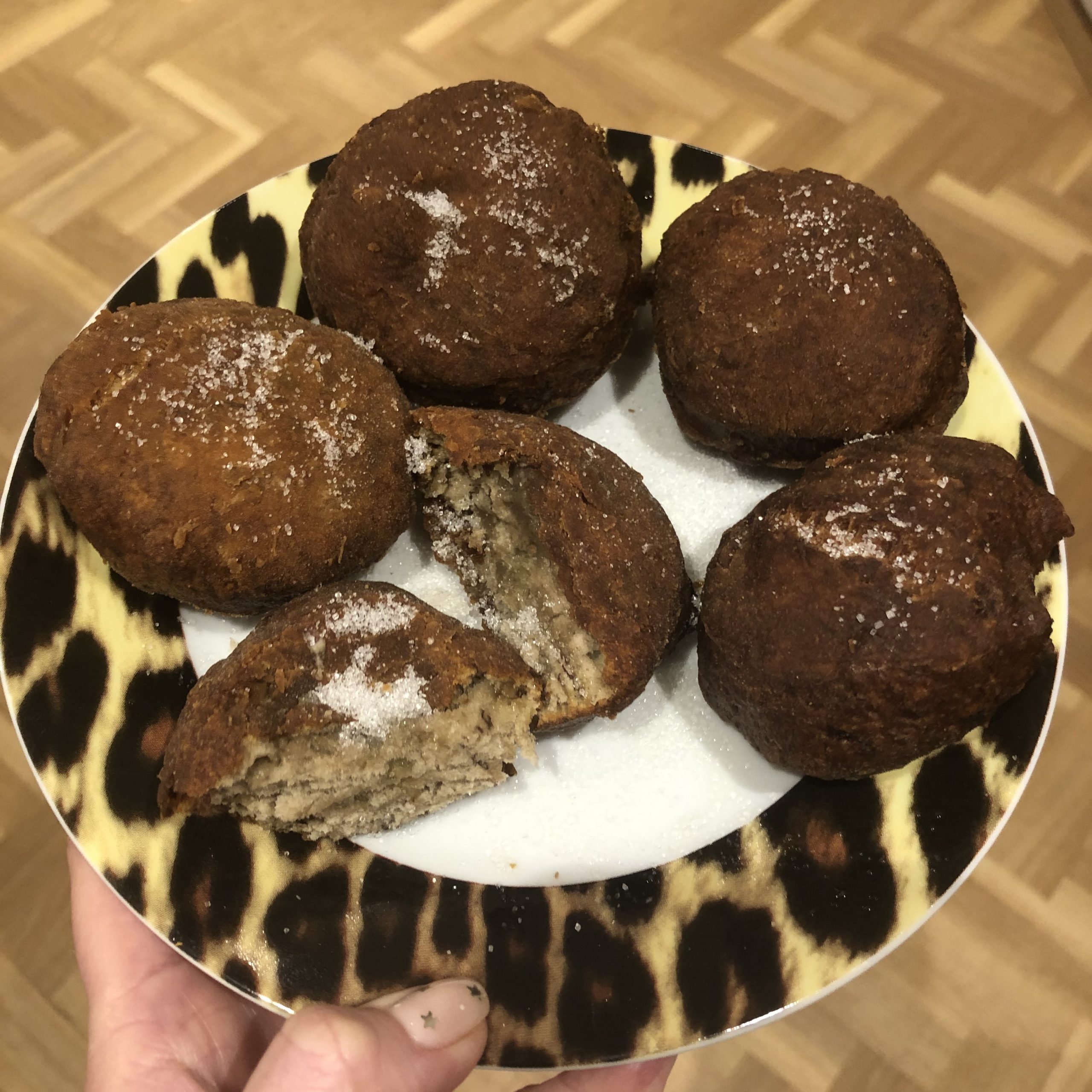 We always try to recreate the recipes we feature (with mixed results!) and will share them on social media, and we'd love you to do the same. Please share them with #CPATasteofAfrica and tag us in on Twitter, Instagram or Facebook.