Tasty Savoury Pudding from Nigeria- Ukpo Ogede (Moi Moi)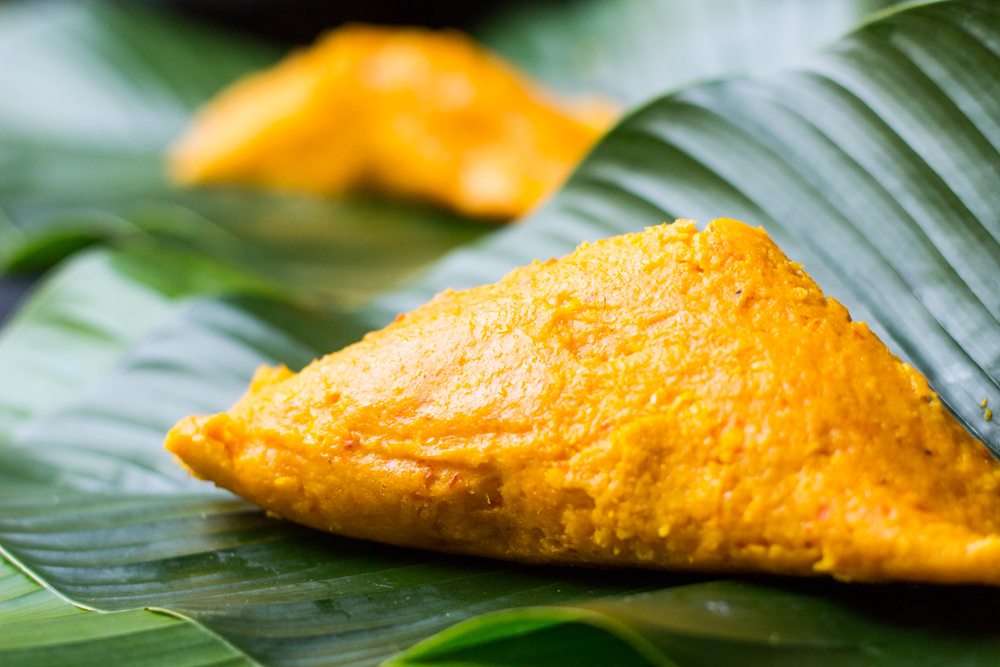 Nigerian food is varied, colourful and flavoursome with plenty of spice. Common ingredients include cassava, plantain, beans and grilled meats. Due to the mix of different cultures and people groups there are lots of different customs and regional dishes. Many crops are grown during the rainy season from June to September but delicious fresh fruit is enjoyed all year round.
This dish is made from overripe plantains, it has a unique taste and is a great one to try if you want a culinary adventure! The plantain is mixed with crayfish and onions. It is steamed before eating and can be served in leaves or bowls.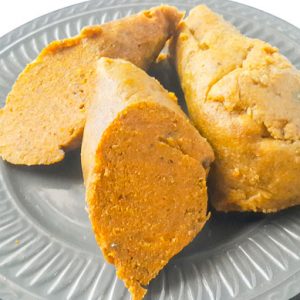 Ukpo Ogede (Moi Moi)
Ingredients
3

overripe plantains

125-150

g

Plantain Flour

1-2

tsp

dried crayfish

(optional)

1

onion

chopped

1

vegetable stock cube

1-2

tbsp

Rapeseed Oil

2

Chillis

finely chopped
Instructions
Mix sieved plantain flour and overripe plantains into a bowl, add a small amount of warm water and blend to form a thick smooth paste.

Add the crayfish (optional) onions and chillies and mix together. Blend in the palm oil and stock cubes and season well. Add extra warm water or flour if too stiff or soft, the mixture should be stirrable.

Scoop the mixture into small parcels in sealed aluminium containers or banana leaves and seal well with foil. Add to a pan of simmering water and cook for 35 minutes until a knife comes out clean.

Leave to cool and set and serve alongside porridge, custard or a cold drink.
We always try to recreate the recipes we feature (with mixed results!) and will share them on social media, and we'd love you to do the same. Please share them with #CPATasteofAfrica and tag us in on Twitter, Instagram or Facebook! For an authentic twist, why not serve your Moi Moi on banana or ewe eran leaves. If you'ree outside Nigeria, you can find frozen banana leaves in speciality asian food stores.
Photo: Ou Travel and Tour