The history of Uganda, following its independence from Britain, is a messy one. It finally emerged from years of military dictatorship and civil war in 1986 with fractured infrastructures for all to see. As if that wasn't difficult enough, the 1980s saw the AIDS epidemic begin to take a stranglehold on the country.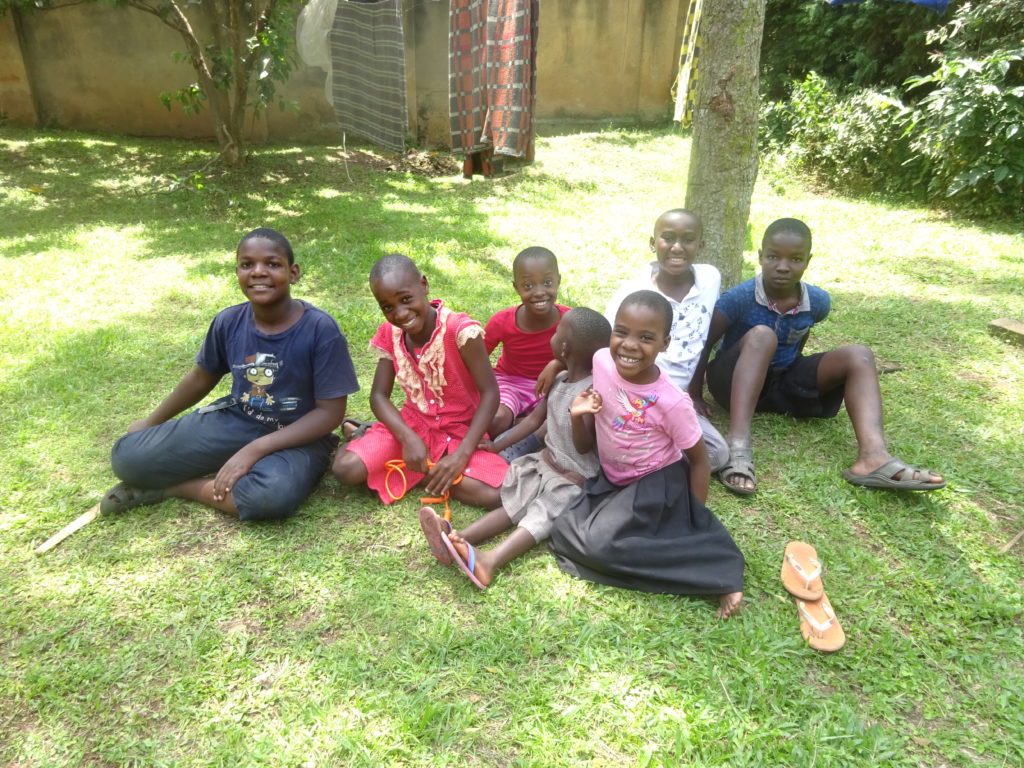 It is into this context that Komamboga Children's Home was first established. The ethos of the Home right from the beginning was to create a family atmosphere where all children would be safe, cared for and where they could develop their full potential. This is an ethos we have done our best to preserve since we became involved in 1995. Over the years there have been many happy moments and some sad moments, but the Home has stood firm in its principles and the lives of many children have been helped and guided, with many of them now having families of their own.
Society's values and priorities change over the years and the Ugandan Government has developed new policies and directives concerning the care of children and the use of Children's Homes. The Government is now determined to see all children placed into families and has set about ensuring this happens as soon as possible. Although Komamboga has always been seen by the Government as a model home for children, they nonetheless expect the Home to follow the new policy.
While we understand the reasons for the change in policy, implementing it well is not an easy task. We know that fostering and adoption is a complex process and many safeguards are needed to do the job properly. Our challenge has been to provide a smooth transition for the children from the settled family environment they have known at Komamboga to a new family, where they can continue to feel secure and thrive.
Recognising this complexity, CPA recruited a social worker to join the Komamboga team and also linked up with a Ugandan organisation, Retrak, which has a wealth of experience in resettling children.
A considerable effort has gone into tracing wider family for the children and this has thrown up some interesting connections. There are a number of cases where blood relatives, although once very young or without the capacity to care for the children, are now in a position to provide a home. Over the past year the children have been able to spend some time with these relatives to get used to the idea of moving.
For some of the children it has not been possible to find any relatives. In these cases, Retrak has been assisting with looking for foster families. One exciting development has been that some of those who previously grew up at the Home have offered to be the 'permanent' foster parents.
Partnering with Retrak, CPA will continue to oversee the children's welfare until they reach independence. This will be done by the Retrak resettlement team, who will have regular contact with the children and families, and will include Shivan, KCH's social worker. They will also provide additional support to the wider families if required.
We continue to pray that the children will flourish in their new homes and, as the Gospel of John says (ch 10 v 10), "that they may have life, and have it abundantly"