Created in the early 2000's, Kikomando is an Ugandan dish consisting of chapati and beans.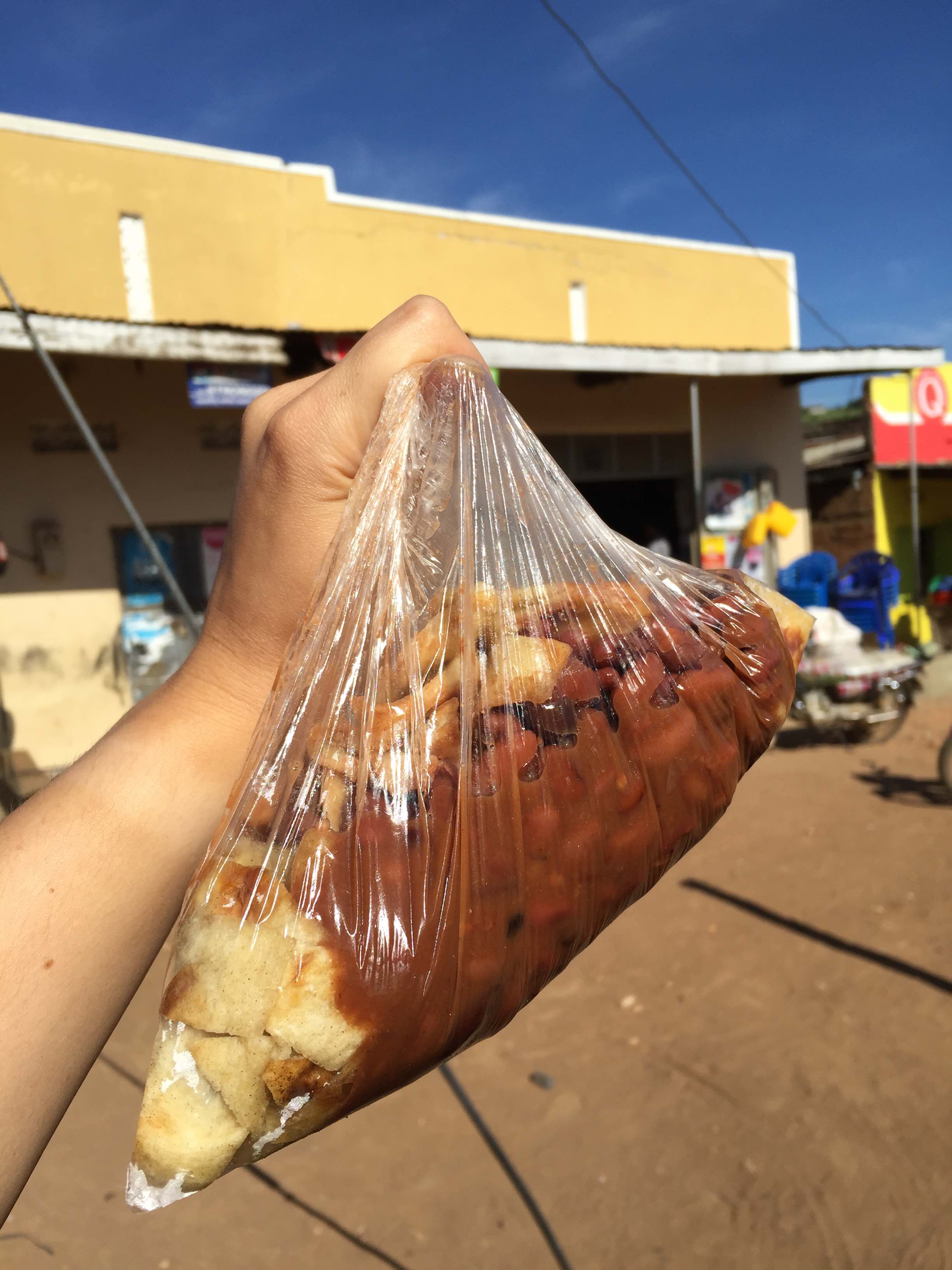 Simple and inexpensive, Kikomando is often referred to as an 'affordable meal on the go', and whilst over the years the recipe has been modified and served in many upscale restaurants, the meal was originally the simple – but tasty – combination of chopped chapati, beans, and sometimes avocado.
Upscale restaurants aside, by around 2003, because Kikomando was cheap, quick and easy to prepare, and filling, it was adopted by many people as builders, and was called out on a programme on Ntv as a saviour meal for many ghetto dwellers and children on the Kampala streets.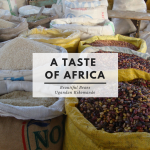 Print Recipe
Kikomando
Chapati Street Food with Beans
Ingredients
Chapati
3

cups

of plain flour

5

teaspoons

of salt

1

cup

of water

Oil
BEANS:
500

g

dried kidney beans

2-3

large tomatoes finely diced

2-3

carrots finely diced

1

red bell pepper finely sliced

1

green bell pepper finely sliced

1

red onion finely diced

Salt

Cooking oil

Spices optional – chilli

garlic, cumin
Instructions
Add the flour and salt into a bowl

Add the water a little at a time to make a dough (you don't always need to use a full cup)

Knead the dough – it shouldn't be sticky or too soft (add a little flour if it feels too soft)

Take the dough and divide it into round balls smaller than a fist

Once all the dough is used up brush with oil and allow to sit for 20 minutes

After 20 minutes roll each of the dough balls into large pancakes not too thick – a quarter inch at most

On an oiled flat pan fry the chapati, turning frequently so it doesn't burn

Remove from the heat and allow to sit

Wash the beans and place in a pan with fresh water covering them

Reduce to a simmer, add a few pinches of salt and cover with a lid to cook for about 60-90 minutes, or until the beans are tender.

Once they are ready drain the excess water into a separate container and keep for the sauce

Whilst the beans are cooking heat some oil in another pan

Add the carrot and onion and fry until they are soft

Add in the sliced peppers until soft

Add in the beans and stir until they are mixed well

Add the chopped tomato and any spices

Gradually add the water from the beans back into the pot and cook on a med/high temperature for 10 minutes stirring and the sauce will thicken

Cut up the chapati and cover with beans
We would love to see your attempts at making Kikomando, so please share your photos with us on Facebook, Twitter or Instagram….plastic bag included!