Rolex is a traditional Ugandan dish, it's a thin omelette with vegetables rolled inside a chapati. It's typically found at most street vendors in Uganda and is made fresh to order.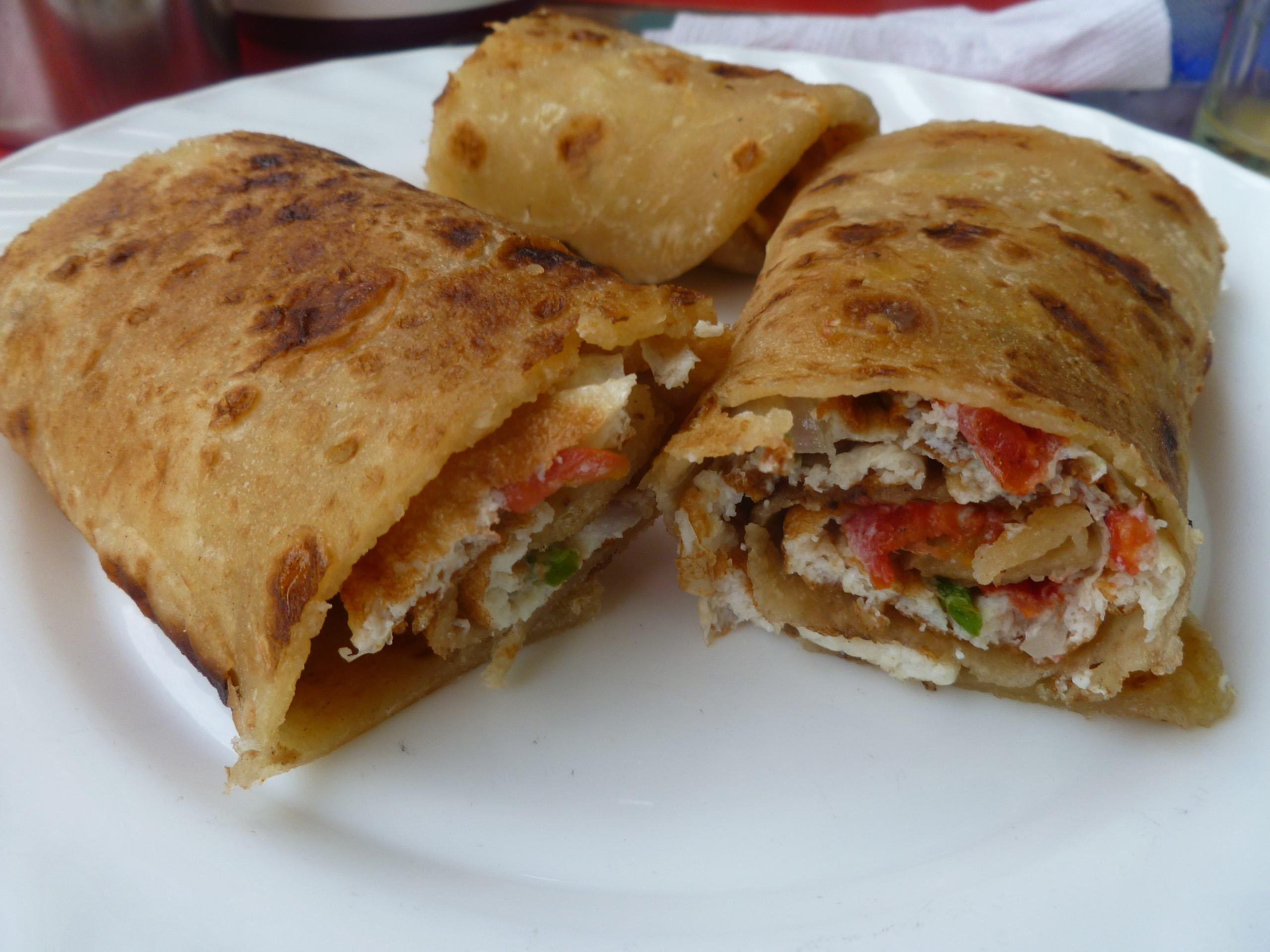 Ugandan cuisine has a variety of influences including Arabian, Asian and Indian. Many different tribes in Uganda have their own unique flavours and dishes. Meals in Uganda often consist of starchy foods and ingredients such as beans, rice, matoke, posho and groundnuts. For those with a sweet tooth there is a huge variety of fresh fruit in Uganda such as jack fruit, bananas, mangoes, pineapples and avocados due to the favourable soil conditions.
The idea of Rolex originated from a chapati seller in the Busoga region, and then spread to near Makerere University in Uganda, where by students restricted by time and budget limitations embraced the tasty snack. From then, it's popularity soon spread throughout Uganda, and became a popular food choice for its combination of convenience, low cost, and taste.
In 2016 The Minsitry of Tourism launched the rolex festival in the heart of Kampala, to promote not only Rolex but the Ugandan Culibery culture. Since then, the festival has become a much anticipated annual event, and according to to sources CNN ranked ugandan Rolex as the fastest growing new African fast food.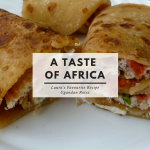 Print Recipe
Really Tasty Rolex
Ingredients
Chapati
3

Cups

Plain Flour

1.5

Teaspoons

Salt

1

Cup

Water

Oil
Filling
2

Eggs

handful

Grated Carrot

1

Onion

Diced

1

Pepper

Chopped

2

Tomatoes

Sliced

Grated Cabbage/Chilli

(optional)

Salt
Instructions
Add the flour and salt into a bowl, then add the water a little at a time to make a dough (you don't always need to use a full cup)

Knead the dough – it shouldn't be sticky or too soft (add a little flour if it feels too soft)

Take the dough and divide it into round balls smaller than a fist. Once all the dough is used up brush with oil and allow to sit for 20 minutes

After 20 minutes roll each of the dough balls into large pancakes not too thick – a quarter inch at most.

On an oiled flat pan fry the chapati, turning frequently so it doesn't burn

Crack eggs into a dish

Add the carrot, onion and pepper to the egg

Add some grated cabbage and chilli's (Optional)

Pour the mix onto a hot pan and spread so it's quite thin

Cook through

Place the chapati on top of the egg as you cook the other side – the heat helps to make the chapati roll better

Remove from the heat placing the chapati side down, add sliced tomato and roll
We would love to see your attempts at a traditional Ugandan Rolex, so please share your photos with us on Facebook, Twitter or Instagram….to make it authentic you could roll in newspaper or put in a small clear plastic bag!